Headline sponsor
OMICRON is an international company serving the electrical power industry with innovative testing and diagnostic solutions. The application of OMICRON products allows users to assess the condition of the primary and secondary equipment on their systems with complete confidence. Services offered in the area of consulting, commissioning, testing, diagnosis and training make the product range complete.
Customers in more than 140 countries rely on the company's ability to supply leading edge technology of excellent quality. Service centers on all continents provide a broad case of knowledge and extraordinary customer support. All of this together with our strong network of sales partners is what has made our company a market leader in the electrical power industry.

Gold sponsor
For more than 25 years, the RTDS Simulator has been the industry's de facto tool for the closed-loop testing of protection and control systems.
Electric power utilities, equipment manufacturers, research institutes, and universities in over 50 countries around the world use the Simulator for power system studies and closed loop testing of protection and control equipment.
Today, RTDS Technologies continues to lead the way with innovative developments, ensuring real time simulation's applicability for the grid modernization practices that are so critical for utilities, protection and control manufacturers, and research institutions around the world.

Silver sponsor
Schweitzer Engineering Laboratories, Inc. (SEL) works to make electric power safer, more reliable, and more economical.
We provide products, solutions, and services for the protection, monitoring, control, automation, security, communications, and metering of electric power systems worldwide.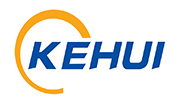 In the Chinese language, Kehui literally means the Application of Technology. This phrase perfectly defines the company's commitment to technological innovation, which it accomplishes whilst achieving the highest levels of quality.
The company was founded in 1991 and utilised the best of Asian and European expertise to develop a selection of cable and transmission line fault locators. Subsequently, it produced an extensive range of electricity distribution automation equipment including GPS synchronisation, remote terminal units and SCADA systems. Substation digital fault recorders complete the T&D equipment catalogue.

Kehui also produces Switched Reluctance Motors in various sizes from 5 – 500kW. These extremely efficient machines are suitable for a wide range of applications

Toshiba is a leading global supplier of products and systems for protection, control and automation of electrical transmission and distribution networks. Our GR-200 Series devices are based on a flexible modular hardware and firmware platform, and supported by the user-friendly PC interface tool, GR-TIEMS.

In addition to a complete range of protection and control functions, GR-200 Series supports the latest IEC 61850 standard communications technology.

<!—Lead forensics script -->