Start of main content

17th International Conference on Developments in Power System Protection
4 - 7 March 2024
The Midland, Manchester, UK
Call for Papers deadline: extended to 20 October 2023
Submit a paper
Be part of the programme of a world-leading forum focusing on the latest research and technical advances in power system protection.
As one of the only conferences across the UK and Europe dedicated solely to power system protection, DPSP puts the whole industry under one roof, offering you the chance to learn, keep up to date, network with new and existing colleagues and get to grips with the challenges you're facing now and in the future.
Submit a paper
We are looking for papers on the main themes of protection of networks, applications, evolving technologies and future networks, and industrial network protection.
Selection for DPSP 2024 means presenting on an international stage to an audience of professionals specialising in power system protection, as well as having your paper published and submitted to IET Inspec, IEEE Xplore and Ei Compendex.
Please note that, unlike previous iterations of DPSP, we are asking for full papers rather than abstracts to be submitted.
Submit your paper for peer review by 20 October 2023.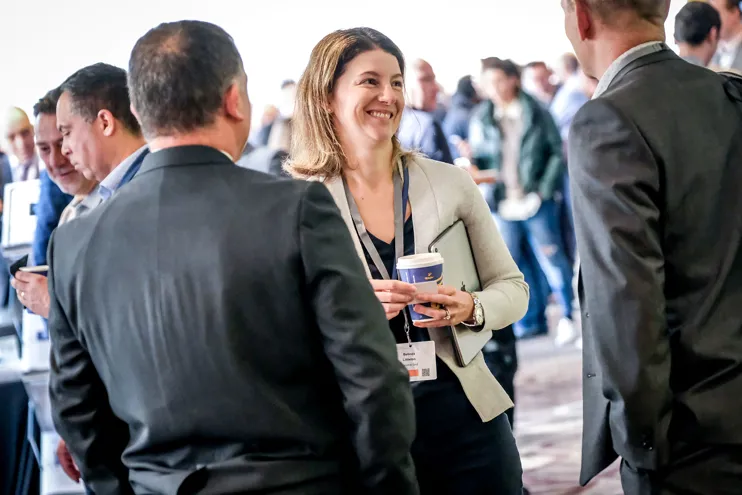 Attendees at DPSP 2022 said
"DPSP 2022 was brilliant, it is perfect conference for protection engineers."
"Great event filled with lots of interesting presentations given by reputable speakers and amazing networking opportunities. Must-attend conference for the protection, automation and control professionals."
"A 'must attend' for PAC engineers in the industry, as continued collaboration is going to be critical to deliver our role in Net Zero."
Exhibition and sponsorship opportunities at DPSP
Whether it's lead generation, brand awareness, thought leadership, a new product launch or geographical expansion you have in mind, our team will work with you to build a bespoke sponsorship and exhibition package that best helps you achieve your aims.
Sponsorship and exhibition opportunities
Our sponsors said
"DPSP is quite a famous conference for bringing engineers together. This gives us an ideal platform to talk to the experts and to learn from the experts, and also pass what knowledge we have with our products and our proficiency in testing onto the experts - and that interaction is a fundamental part of our values."
David Brazier, Country Head, OMICRON Electronics, 2022 co-headline sponsor
"It's the content of the papers and the people who come to them, really, that make it one of the ones that we always want to attend."
Karl Gerhardt, Product Promoter, Siemens, 2022 sponsor
"Only people who know this very compact industry attend this event, and it's very valuable to see them every time and educate them about our products, but also to see what others are doing, what they're developing, and to see the most recent publications."
Sertac Seckiner, technical design information specialist, ABB, 2022 sponsor